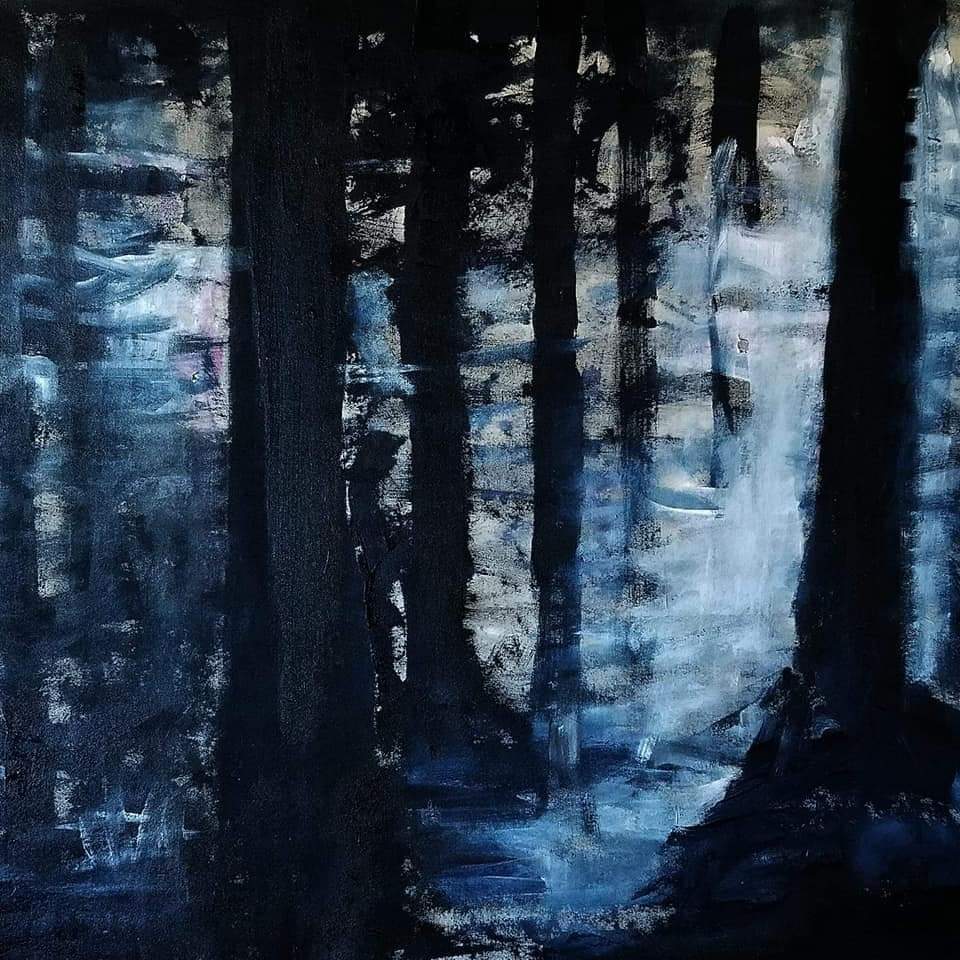 Woods
I was 8
I was lost in the woods
for two days.
Short cut home
from
church lost me
2 days
Tall dark
trees.cracks between
of light
Screams go
unheard..
Circles in my
head..
Track my
feet.
Tired, I cuddle a tree..
Blanket of autumn
leaves..
I sleep..
I wake..
To the sound of
water..river..run
followed it down,
until
I saw a one armed man
across
the other side,
rolled over
in his fishing boat,
took me home.
It was deer hunting
season.
Never got his name..
my grandma
slapped me
hugged me
Larry Caveney
is interested in using his art to create bridges of communication within a community. His work in painting, performance and video, highlights the ways in which norms are constructed by societies by challenging their boundaries and laughing at his own conformity. In 2021 Caveney started extending titles of this paintings into full poems; now he displays his paintings with the poetry. Caveney currently lives in Tubac, Arizona with wife Karen Bernauer.
See more of his work in
9.4
and
9.4
and
9.2
and
9.2
and
9.2